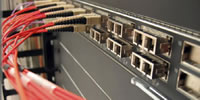 Fiber Optic Cable route preparation and Cabling
installation workmanship.

Fusion devices to the ends of fiber optic cables terminated
commissioning.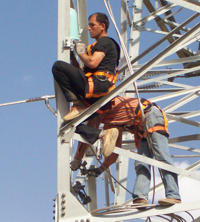 And whether additional action at the end of OPGW fiber optic cable termination
reporting full OTDR calibration certificates of devices.

OTDR (Optical Time Domain Reflectometer) work, which was commissioned
fiber-optic cable decibel (dB) loss detection.
CatX side of the patch panel termination of the user and the data cables,
According to the cables and labeling provisions for client-side processing
ends at the end of the customer reporting the measured frequency values​​.
In the cabinet, and the active, passive regulation of products.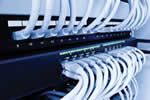 Periodical technical maintenance of your existing network infrastructure, may be born
preliminary detection of problems. Appropriate solutions are suggested.